My wife is an alumnus of Bradley University, so we got an e-mail today announcing that, while Bradley will be keeping the name Braves, they apparently are considering ousting the Bobcat mascot in favor of a new one:
[T]he University is currently considering developing a mascot to accompany the Bradley Braves name. A mascot and associated athletic logo may enable the University to better capilitize on the University's strategic marketing capabilities.

Bradley President David Broski has appointed a mascot selection committee to solicit ideas for a Bradley Braves mascot from students, faculty, alumni, and the community.

The committee has established two requirements: the new mascot:

must equally represent both genders and
must not have any Native American representation. Ideally, the Braves' mascot would be representative of Bradley University's and the region's history or tradition; original (not used by many schools); visually aggressive but not frightening; and compatible with the university's colors of red and white.
The time has come to ramp up the campaign again for the perfect BU mascot: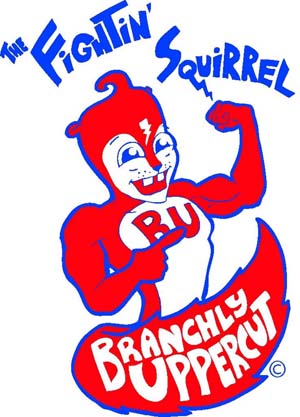 Picture credit: Peoria Pundit