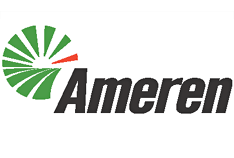 Despite the fact that Ameren's webpage boasts "To Our Illinois Customers: We have listened to you and are ready to provide immediate rate relief," the Journal Star reports today that rates are going up still more during June, July, August and September:
"No one likes to pay more for any product or service, but the rising costs of electricity have made higher rates a necessity," Stan Ogden, Ameren Illinois' director of customer service, said in a news release. "We have been able to structure rates to minimize the impact of higher costs during the summer months."
I guess that 76% jump in profits just wasn't enough to sustain old Ameren over the summer months. Their costs are going up, and it's going to eat into that $123 million profit they made during the first three months of the year. I just don't know how they'll manage to stay in business at that rate.
Fortunately, they've worked to "minimize the impact of higher costs." How thoughtful. Mr. Ogden and his bosses can console themselves with that thought every time an elderly person on a fixed income dies this summer because they can't afford to run their air conditioners.
Do the greedy monopolists at Ameren really think they're fooling anybody?
Update: First, it has come to my attention that my understanding of the rate increase is not accurate. The way I read the newspaper article, it sounded like they were talking about an additional rate increase for the summer months on top of the increase that took effect January 1. Not true. In fact, the increase is rather in reference to how much higher the summer rates will be relative to last year.
Secondly, for the record, I just want to express that I don't really think Ameren is trying to kill old people — that was hyperbole. I felt that was obvious, but I've been told that Ameren employees take comments like that personally. So, if any Ameren employees thought I was accusing them of negligent homicide, my apologies. I guess some people take my blog way more seriously than I thought. I suppose that's a good thing. It could mean that people are reading the Chronicle and have high expectations for it. I'll go with that explanation. 🙂