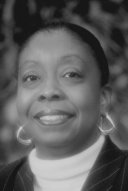 From the St. Louis Post-Dispatch:
JENNINGS — The school board voted 4-3 on Monday night to buy out Superintendent Kay Royster's contract, which was to run through June 2009. The buyout was estimated to cost about $230,000.

Royster had come under fire in recent months, accused by teachers in public meetings of allowing reserve funds to dwindle, hiring unnecessary administrators and failing to implement a $1.5 million computer program.
Hat tip: WMBD Radio.